Altona Hockey Club Strategic Plan
2021-2024
Our Purpose
Create a safe place for our community to come and always be welcome.
Who we serve
Our present and past members, guests, the sport of hockey and the Hobson's Bay community.
Our Vision
To lead Victorian hockey in sustainable competition and community engagement.
Our Mission
Amplify our club's sustainable future success by:
Fostering the growth and development of the sport of hockey
Investing in the ongoing development of our members and our club
Inspiring and creating positive community impact
Strategic Priorities
Hockey Victoria and Hobsons Bay City Council Partnerships
Increase community awareness and reach
Expand opportunities to participate
Attracting new members
Member Experience
Development Pathways
Facility Development
Strong Governance
The Full Document
The Strategic Plan outlined by the AHC Board in 2021 also includes critical success factors, required capabilities and more information on each of the strategic priorities.
To read the full document, please click here to download.
To find out more about the governance and strategy of the AHC, see the information below.
The AHC annual reports, reported by the Board at the AGM, held in November each year.
See more of the latest news: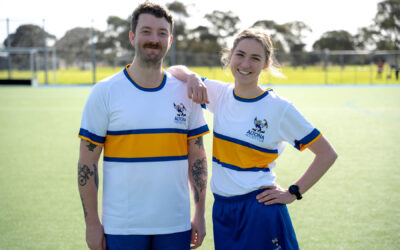 The Altona Hockey Club playing uniform is designed to be a modern, inclusive uniform for the whole club, with the traditional Royal Blue and Gold of the AHC are prominent in the design.