These are individuals who have contributed greatly to shape the history and present day of the Altona Hockey Club over our 90 year plus history.
J.K.Grant
L.Fleming
J.Studley
W.Smith
K.O'Shannessey
F.T.Ranger
P.Challis
E.Phillips
A.Roadley
B.Smith
I.Bartlett
K.Symons
M.Brennan
K.Roadley
R.Stewart
V.Smith
R.J.Ford
C.Turner
D.Smith
C.Brennan
P.Byrne
J.Bartlett
B.Forrester
P.Shields
P.Symons
M.Burgess
D.Burns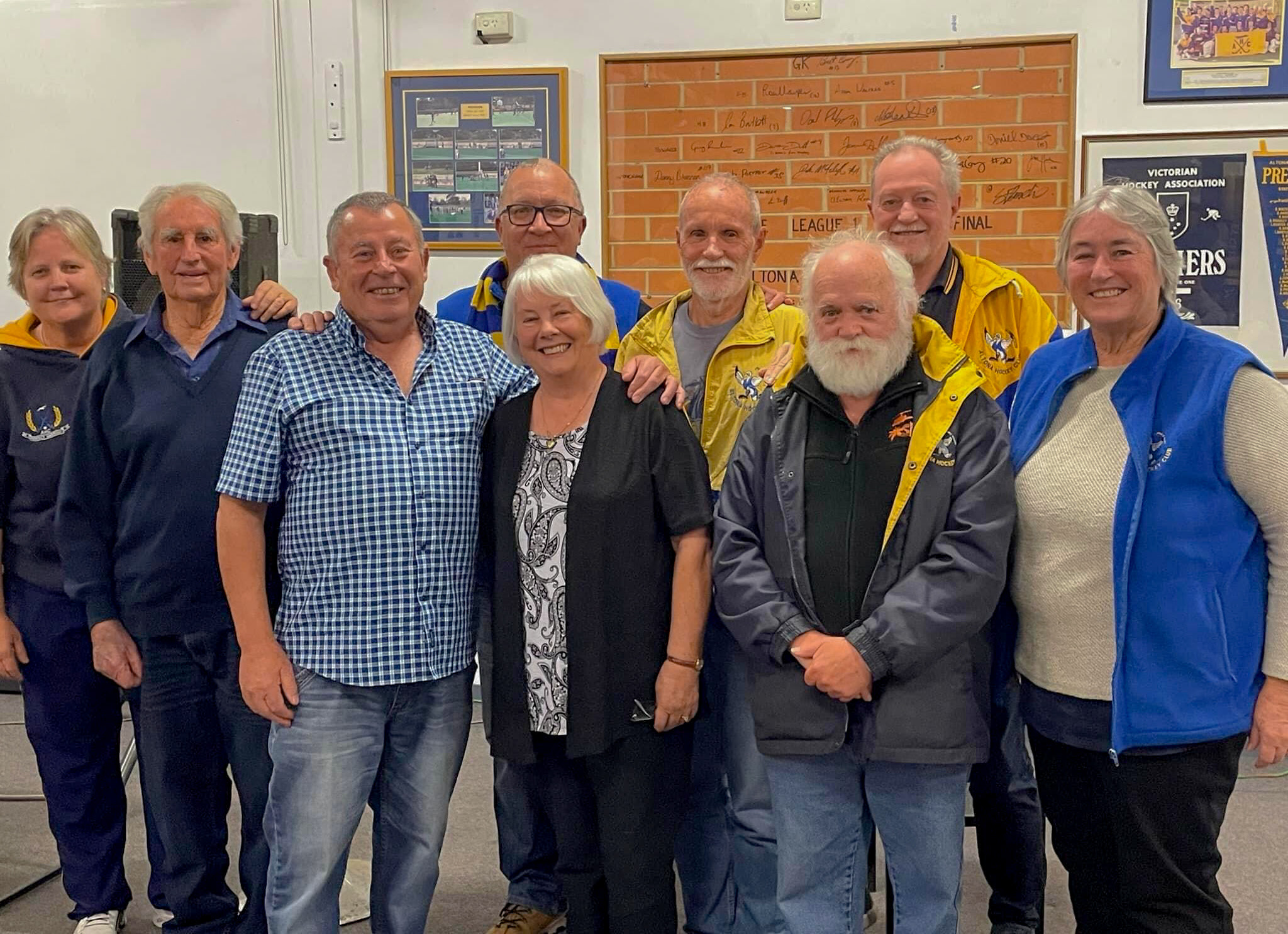 Life Members at our 90th Anniversary function in April 2022.
From L-R: Merryn Brennan, Frank Ranger, Brian Smith, David Burns, Carmel Brennan, Peter Byrne, Paddy Shields, Morris Burgess and Karen Symons.
Life Member Induction Speeches by Carmel Brennan & Ian Bartlett
The 2021 Presentation Night was held virtually due to Covid Lockdown, one of the highlights of the evening was the Life Member Induction of Merryn Brennan, Karen Symons, Morris Burgess and Peter Symons, our first Life Member Inductions in over ten years.
Find all of the latest AHC news
Read on below for all of the news from the Altona Hockey Club.
2023 Winter Season Key Dates April 8, 2023 The 2023 Winter season information, everything from training times, links to fixture, season dates and everything you need to know. If you have any questions, please contact us at [email protected] - we hope you have...