Contact the Altona Hockey Club
Please see the details below for the location of the Altona Hockey Club and the relevant club contact details, or for general enquiries please fill in the contact form below.
Address
Sugargum Drive, Altona VIC 3018 Australia
Postal Address
PO Box 214 Altona VIC 3018 Australia
Email
Junior Hockey Contact
Administration Contact
For further information, please contact the relevant Board Member.
Find all of the latest AHC news
Read on below for all of the news from the Altona Hockey Club.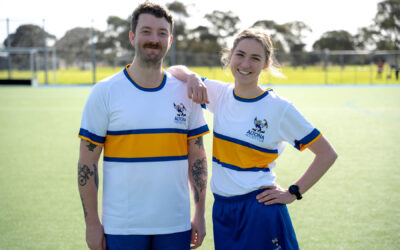 The Altona Hockey Club playing uniform is designed to be a modern, inclusive uniform for the whole club, with the traditional Royal Blue and Gold of the AHC are prominent in the design.