Celebrating 90 Years of the Altona Hockey Club
15th May 2022
Thank you to everyone who attended our 90th Anniversary Function on Saturday the 30th of April and the Premier League games during the day, including the Ric Purser Cup.
It was a great evening with so many returning members, a special thank you to our panellists, Heather Harley, Kris Doerner, Carmel Brennan, Brian Smith, Ross Schubach, Lisa MacFarlane, Peter Byrne, Morris Burgess, Frank Ranger and host Caleb Scanlon for sharing some incredible stories from the 1950's right through the decades to today.
There were many highlights, including the stories of the challenges faced by the early women's teams and how they were overcome to form the club we are today, and the opposition players having to wave down the passing train from the middle of the tracks just to get a ride home when we played at the Pines and the old Williamstown Racecourse.
Pictured are the Life Members who attended the event, each who have contributed so much to the history of our club.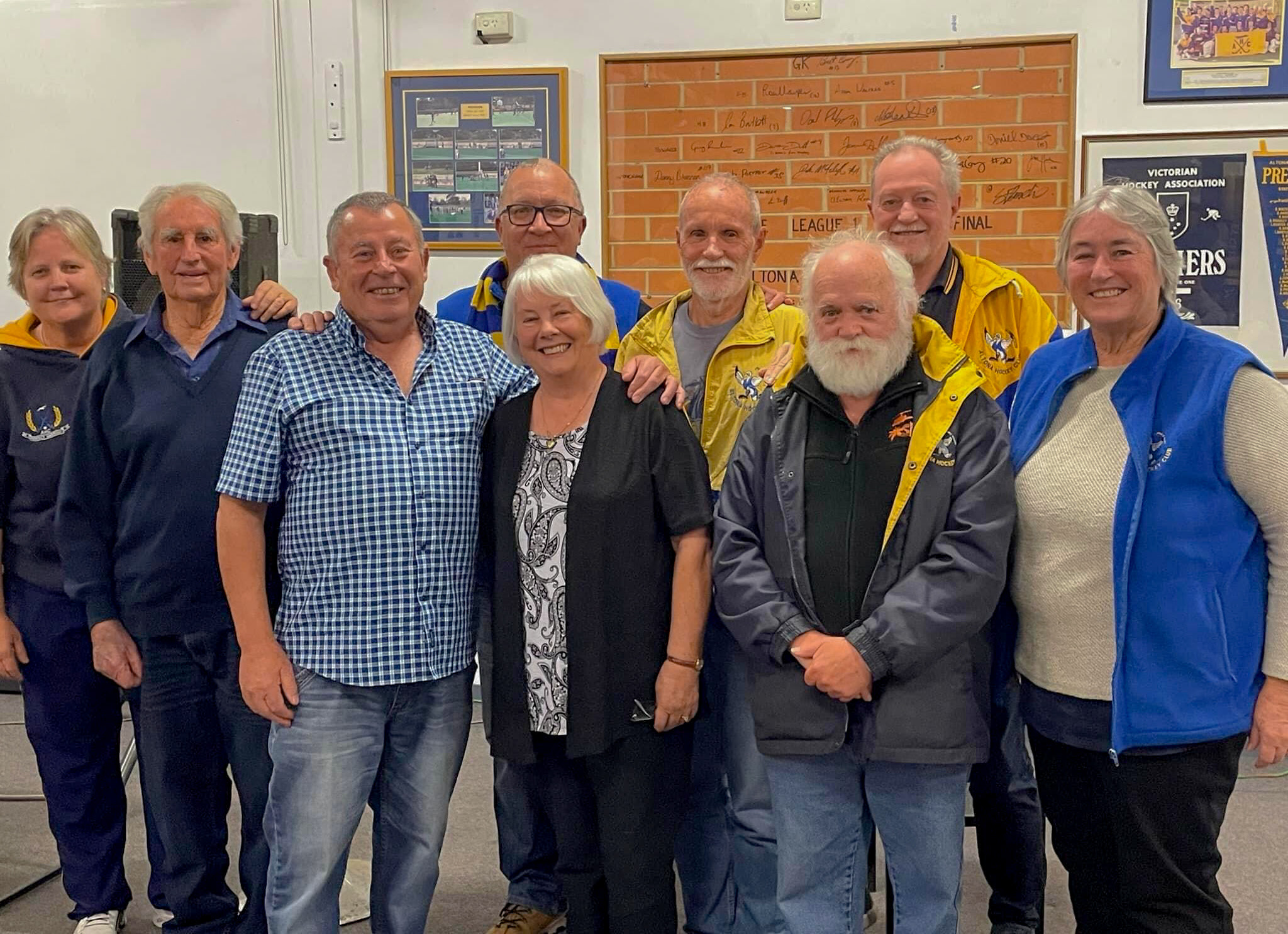 Founded in 1932, the Altona Hockey Club is celebrating its 90th anniversary in 2022.
Find All of the Latest AHC News...
Read on below for all of the news from the Altona Hockey Club.
Free Come & Try Hockey for 2023 January 18, 2023In 2023, we are holding two Free Come & Try at the Altona Hockey Club on Monday 13th of February and Wednesday 15th of February both from 5.30pm – 6.30pm. Hookin2Hockey gives young boys and girls the opportunity...